Live Music
Live music rocks the St. Simon Festival tent each night! In addition to these nightly featured artists, additional musical acts including St. Simon Idol will be featured on the St. Simon stage.
Featured Performers
Thursday June 8th
Hanover Chase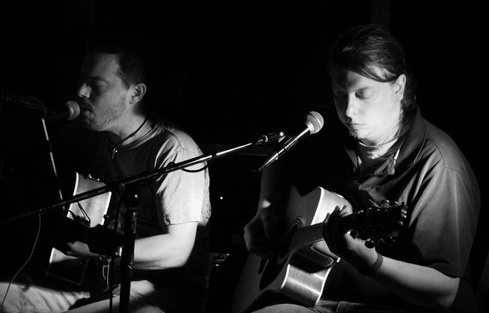 Live acoustic music! Hanover Chase is an acoustic cover & original group consisting of between two and six musicians depending on the venue.
Friday June 9th
The Bishops
A musical act that prides itself on delivering great music, a great show and a focus on crowd participation. You'll feel right at home with The Bishops! Performing great songs from your favorite artists like KC and the Sunshine Band, Katy Perry, Journey, Cee Lo Greene, Charlie Daniels, Aretha Franklin, Vanilla Ice, Bruno Mars and many others, the party's always on!
Saturday June 10th
My Yellow Rickshaw
My Yellow Rickshaw is by far the greatest Pop, Rock, Bluegrass, R & B cover band to ever come out of Indiana. They came from humble beginnings. All four members met when modeling in Europe and doing a layout for the Spring '99 Sears catalog. Nathan, Steve, and Jeremy specialized in yard appliance modeling while Eric modeled toddler pajamas. One cold evening around a trashcan fire the four strangers randomly broke out into the sweetest harmonies Batslavagdad (now known as Russia) has ever heard. They have since taken the music scene by storm. They have recorded hit songs such as….well none yet….BUT…they do play hits recorded by other bands, and that has to count for something.